TRANSFORM YOUR WORKSPACE……
Fully-serviced, innovative workspaces, executive offices and luxury suites designed to enhance wellbeing, surrounded by premium amenities.
Located in Colchester, these highly modern workplace solutions will improve wellbeing & performance via an innovative, biodiverse  work environment, that is also outstanding value.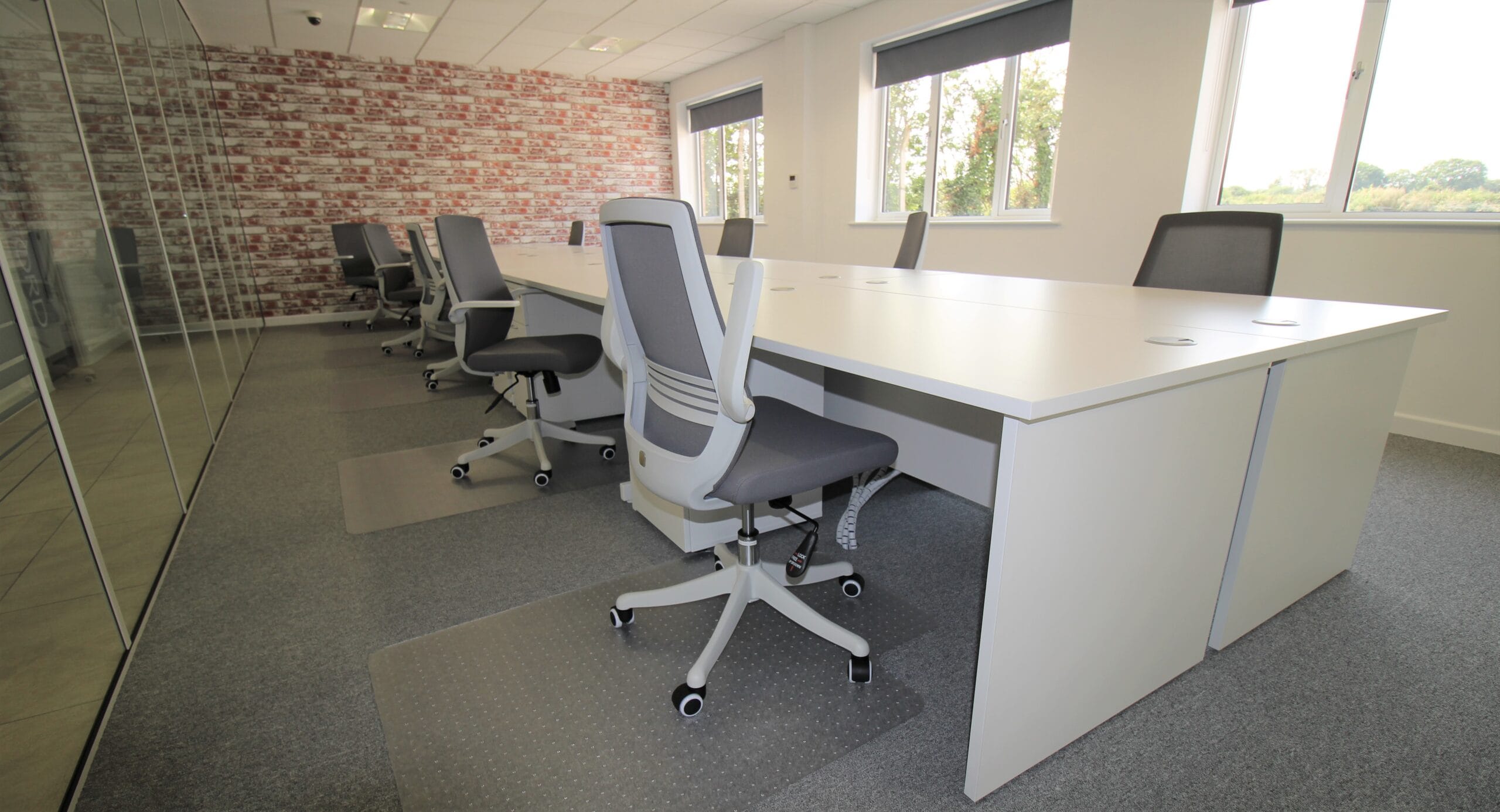 The Nexus provides next-generation fully furnished and fully serviced offices and suites from £250.00 a month on an all-inclusive basis with no hidden extras. These workspaces are designed to improve wellbeing and productivity and are available on demand. They are ready to go; simply move your essentials in and plug and play with flexible spaces that can scale, adapt and evolve to suit your individual requirements.
Prices start from £250 for a single office and £400 for a double.
Choose your term from a minimum of 6 months up to 60 months.
The executive spec is our standard or you upgrade to Nexus Premium
All-inclusive with no hidden charges and easy in/out agreements.
A phone, unique number, and 500 free minutes a month are also included.
Phase 1 options range from an 85 sq ft private executive office, through premium bespoke offices and suites up to an incredible 770 sq ft luxury suite with private access.  Phase 2 can accommodate a 3,000 sq ft super suite with various tailored solutions in between to suit your exact requirements.
Work alongside, network and have fun being part of a community of likeminded individuals, entrepreneurs, and fellow business owners. Please contact us to discuss your workspace requirements or complete an enquiry form now.
So why work from home, hot desk, co-work or be in any environment where you are not at performing at your best! We help you increase efficiency, improve productivity, and optimise your performance in a private and professional A+ category workspace that supports you to achieve your fitness, life and career goals.
https://www.nexusoffices.co.uk/
https://www.harwinproperty.co.uk/property/the-nexus-colchester/